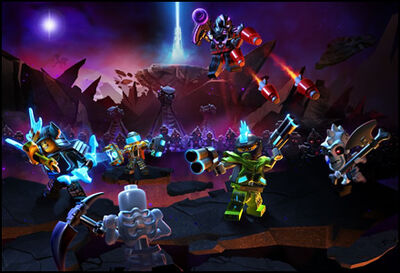 The Nexus War was the original war for Imagination against the Darkitect's Maelstrom, set in The LEGO Universe. After the close of LEGO® Universe.
The war continued for several more years, it spanned mostly across the Crux System,  (S1) and was finally ended (or so was thought) when the Nexus Force used all of it's members imagination to seal the Darkitect inside the Shadow Orb...
See more here...
Ad blocker interference detected!
Wikia is a free-to-use site that makes money from advertising. We have a modified experience for viewers using ad blockers

Wikia is not accessible if you've made further modifications. Remove the custom ad blocker rule(s) and the page will load as expected.