May be removed or changed for single player use.
The Nexus Core is an instance made by LUModder  It can be entered from Bob Plaza.
Missions
Restore the Nexus

Finish the intance

REWARDS:Nexus Core Set, 10,000 coins

Hold the Paradox

Defeat all the Infected Paradox enemies

Hold the Assembly

Defeat all the Infected Assembly enemies

Hold the Sentinel

Defeat all the Infected Sentinel enemies

Hold the Venture League

Defeat all the Infected Venture League enemies
Enemies
Nexus Core Infector
Infected Sentinel Knight
Infected Paradox Space Marauder
Infected Venture League Adventurer
Infected Assembly Summoner
Rewards

Nexus Core Dragon (Mount)
Nexus Core Helmet (Head)
Nexus Core Armor (Shirt)
Nexus Core Jetpack (Neck)
Nexus Core Pants (Pants)
Nexus Core Giant Sword of Doom (Vallant Weapon)
Paper Doll
Map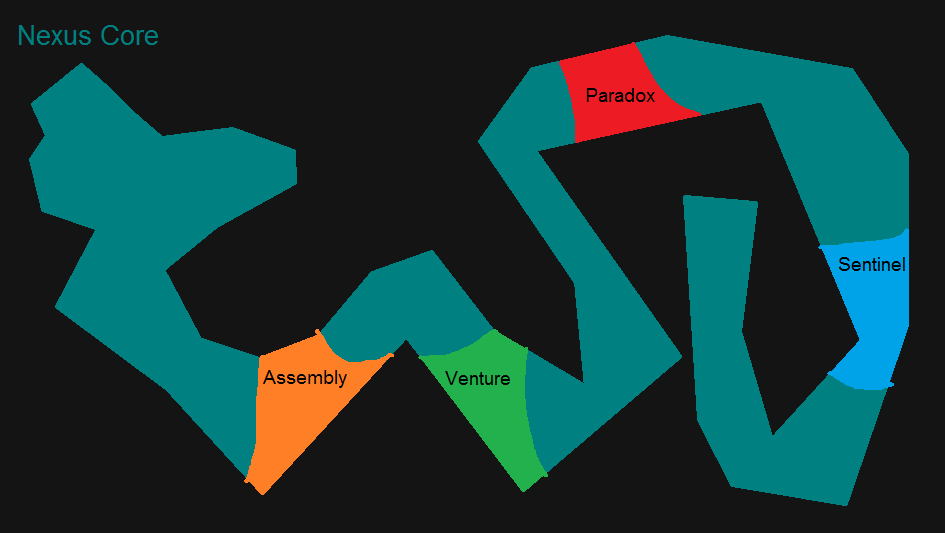 Gallery
Ad blocker interference detected!
Wikia is a free-to-use site that makes money from advertising. We have a modified experience for viewers using ad blockers

Wikia is not accessible if you've made further modifications. Remove the custom ad blocker rule(s) and the page will load as expected.