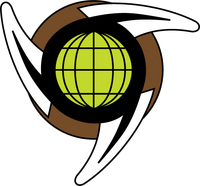 Expeditioners
will be a Faction on LEGO® Nexus Adventures that will focus on exploration. They are led by
Ferdinard Radboud
, a descendant of
Captain Hael Storm
(the Venture League leader), who has always had the heart of a brave daredevil, and is famous for saving Captain Hael Storm in a
Maelstrom
battle on Crux Prime.
Faction Members
Ferdinard Radboud (Leader)
Steve (Recruit)
Kayle Morningstar (Lead Field Agent)
Moe Seedy (Recruit)
Tim Lapse Field Agent
Speedy Cout Scout Trooper Note: Please List all the Expeditioners here.
Darty Dardivol (a Daredevils Adventurer),
Kits
Trivia
The Expeditioners are based from the LEGO Universe's Venture League.
Green is the main color of this faction, as was the Venture League.
They are similar to Team Summit.
Ad blocker interference detected!
Wikia is a free-to-use site that makes money from advertising. We have a modified experience for viewers using ad blockers

Wikia is not accessible if you've made further modifications. Remove the custom ad blocker rule(s) and the page will load as expected.