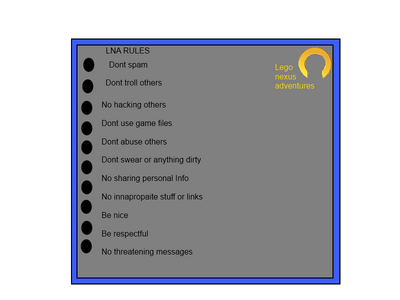 These are the current game rules:
Don't swear or say anything dirty
No sharing personal info or asking for it
No inappropriate stuff or links
Be nice
Be respectful
More rules may come soon.
These rules we're following in game
Ad blocker interference detected!
Wikia is a free-to-use site that makes money from advertising. We have a modified experience for viewers using ad blockers

Wikia is not accessible if you've made further modifications. Remove the custom ad blocker rule(s) and the page will load as expected.